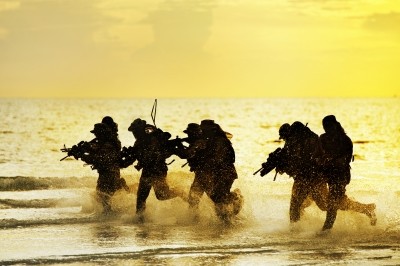 Soldiers who risk their lives in combat are welcomed back by the comfortably ignorant, often hostile and unprepared "civilian world". While our society is squabbling about political correctness, the "baby killers", are returning home injured and traumatised to discover that homelessness or a "crazy" label is all they get for their sacrifice. While problem of intercultural differences is an often discussed one, there is still too much ignorance about the differences between the non-combatant world and the military life. It's unacceptable that a hero is given an insulting label just because he or she has been exposed to traumatic events. Dealing with people who have sense of honour and dignity, one has to have sense of respect.
Coaching is based on respect, trust and confidentiality. What coaching has to offer is the equality in the relationship. Coaching will not give you ready answers but it will bring pertinent questions. Coach will accompany you in attending your own needs for developpement, stress management, and facilitate the internal dialogue.
Coaching will not substitute medical treatment, so if you are a survivor of a traumatic event you should see a trusted doctor first. PTSD can affect your physical health in many ways, so you might consider a variety of treatment, coping strategies and additional resources. Coaching can be helpful if you feel you need to restore your sense of control, work through negative feelings.
I grew up among veterans and civilians who struggled with PTSD. Even if I could not name or define the syndrome, I had an opportunity to learn that everyone responds to trauma in his/her unique way and every individual has to design a unique path to recovery.
For personalised advice call us on 204-817-0335
E-mail: contact@shield-coaching.com